We first met our pal Drummie the Black Bear in 2020, when he wandered into the Tattoo Production Office during the first lockdown and wondered where all the humans were.
Once we came back to work in the office, Drummie told us he wanted to be our Drum Major. The Drum Major controls tempo and marching pace for the Tattoo's marching bands. His audition didn't go so great, but he said he was willing to work with us and learn the ropes, and we couldn't turn down that offer! (Don't tell Drummie, but bears can't be Drum Majors…)
Drummie is a big kid at heart. He loves to play and laugh and listen to the pipes and drums. He's hoping that all his friends will come to the 2023 Tattoo next summer!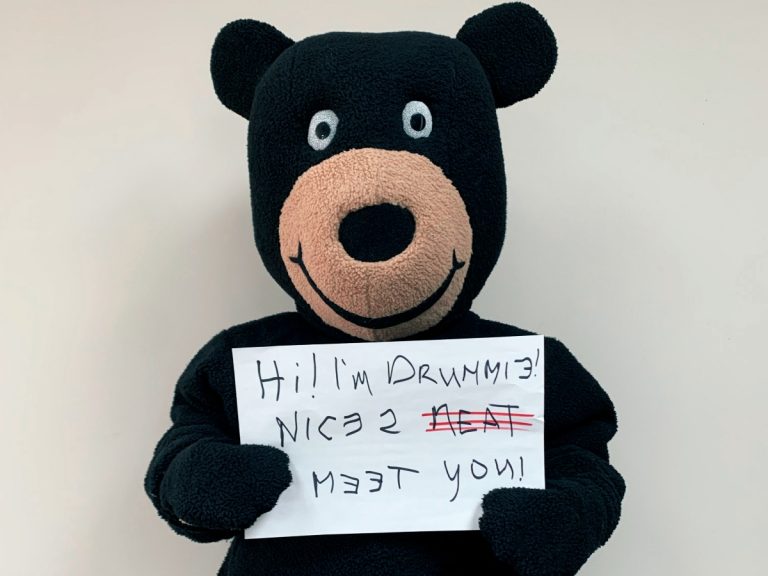 Get to Know Drummie
Favourite Movie: Paddington 2
Favourite TV Show: The Yogi Bear Show, Survivor
Favourite Song: 'The Black Bear' as performed in the Finale March-Off
When I Grow Up, I Want to Be: Drum Major at the Royal Nova Scotia International Tattoo
Favourite Tattoo Performers: The Tattoo Massed Pipes & Drums
If I Can't Be the Drum Major at the Tattoo, I Want to Be: A Flying Grandpa