Get Involved with Nova Scotia's Premier Summer Spectacle!
WE WANT YOU!
The Tattoo relies heavily on the support of its volunteer base—some of whom have been involved from the very beginning, and some of whom travel from as far away as the Bahamas and England just to be part of the show!
The Tattoo is always looking for skilled and friendly volunteers to help in all areas, from props and costumes to backstage marshaling and assistant arena masters, marketing and admin support to transportation and tour guides.
Please note:
Time commitments vary with each position. The more flexible you are, the more likely you are to be chosen to volunteer.
The Tattoo production period runs from June 15 to July 8, which is the peak time for volunteering in all areas.
The Tattoo needs volunteers all year-round! Volunteer from the comfort of your own home by joining our Online Army.
The Tattoo is now accepting volunteer applications! Please click here to apply.
Get Involved, Get Rewarded!
Aside from being a part of one of the most exciting summer events in Halifax, you will come away with a sense of pride and patriotism by having contributed to the success of this world-renowned event. You will meet people from many different countries and no doubt make many new friends.
You will also receive:
Two tickets to the Preview Show*
An exclusive Cast T-shirt*
Tattoo ID Badge*
Tattoo Drink Koozie**
And more!
*Volunteers must work at least 20 hours to receive benefits.
** Drink Koozie available for Online Army applicants only.
What Our Volunteers Say!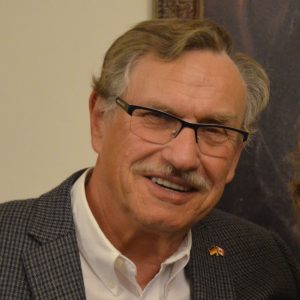 "Every year is a wonderful experience where we do great things, meet wonderful people…it would be hard to pass up such a wonderful and fulfilling opportunity… The Tattoo is all about family, fun and appreciation for my contribution. I love being a part of something BIG!"
2007 – Present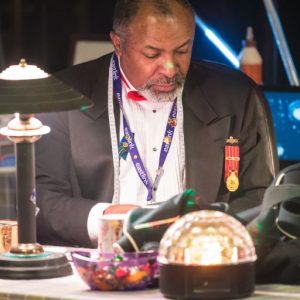 "I am no longer part of any band but felt the need to be involved with the Tattoo. When I was not on the floor at the Scotiabank Centre, I was in my band's area always sewing something for someone. So, I decided to volunteer in the Costume Shop in 2012. Ever since then, I've had my own station backstage to sew for the cast."
1986 – Present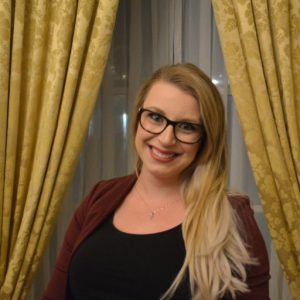 "The Tattoo means a lot to me. It's a family tradition that I really enjoy doing every year. It's something I want to share with my kids. It's what makes it so special to me."
1991 – Present

*Dates are approximate.